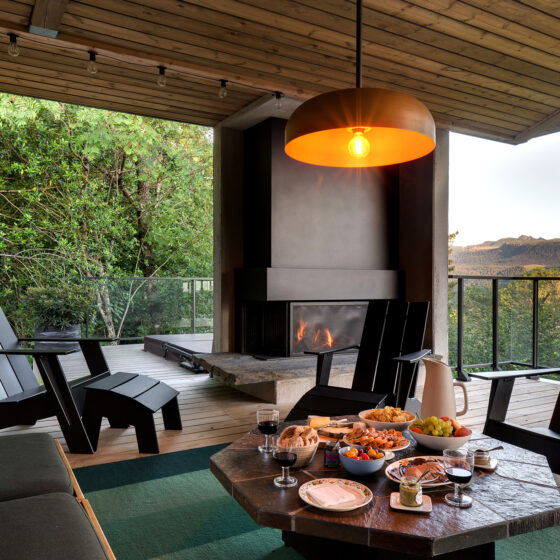 The "art de vivre"
in the mountains
Make the most of our upscale property and enjoy at your convenience the space and features it offers.
Whether you are sporty, gourmet or in search of the perfect zen moment, everyone will feel at home.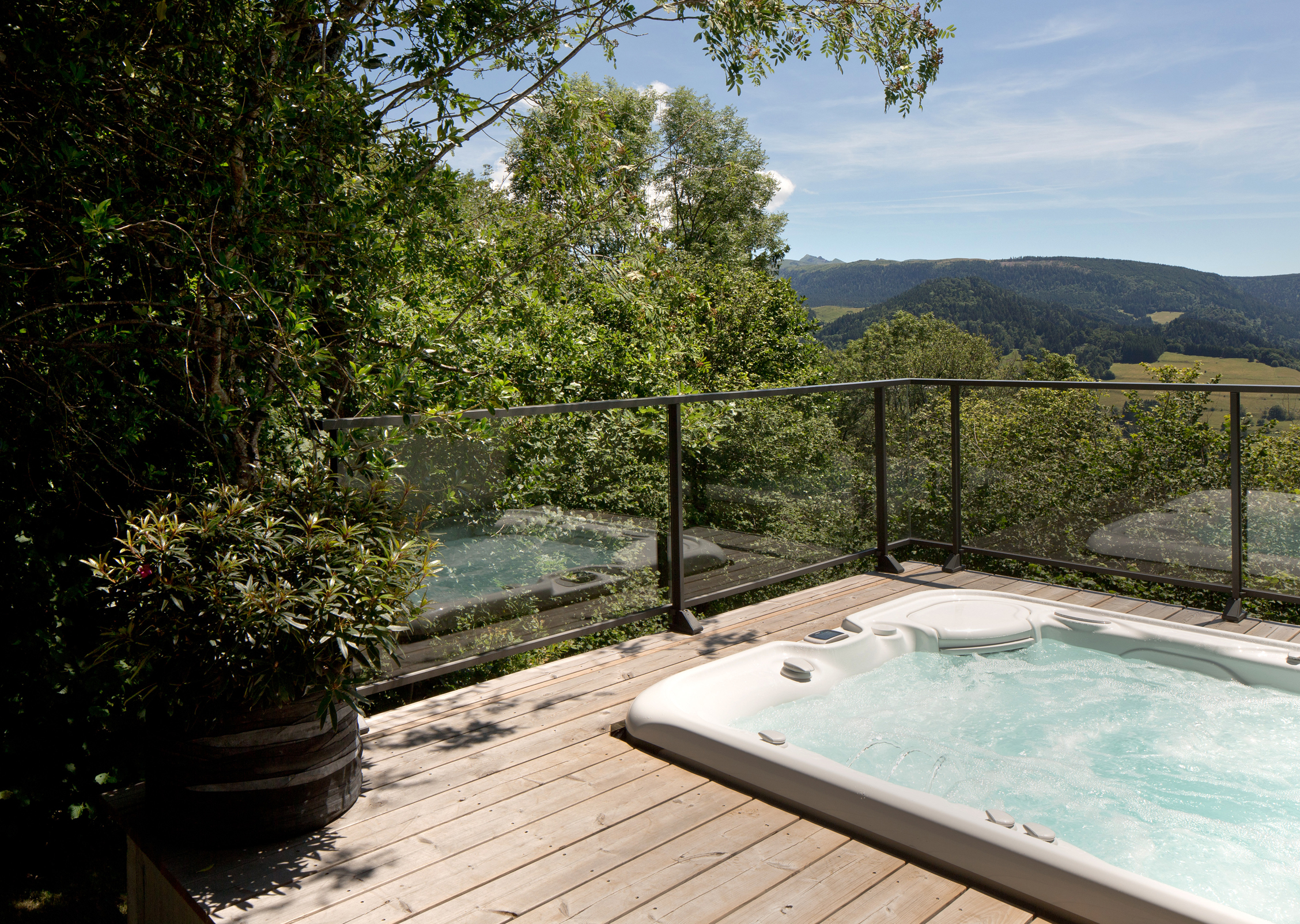 The hot tub that stands proudly at the edge of the terrasse like the "bow of a ship" will be the right way to relax after a hike or a visit to the local sites.
Dry heat is a favorite of yours? then our cozy sauna located on the ground floor is waiting for you.
If booked in advance, a therapist will come to you and perform massages in a relaxing ambiance: hot stone, Californian, Ayurvedic, shiatsu, you name it!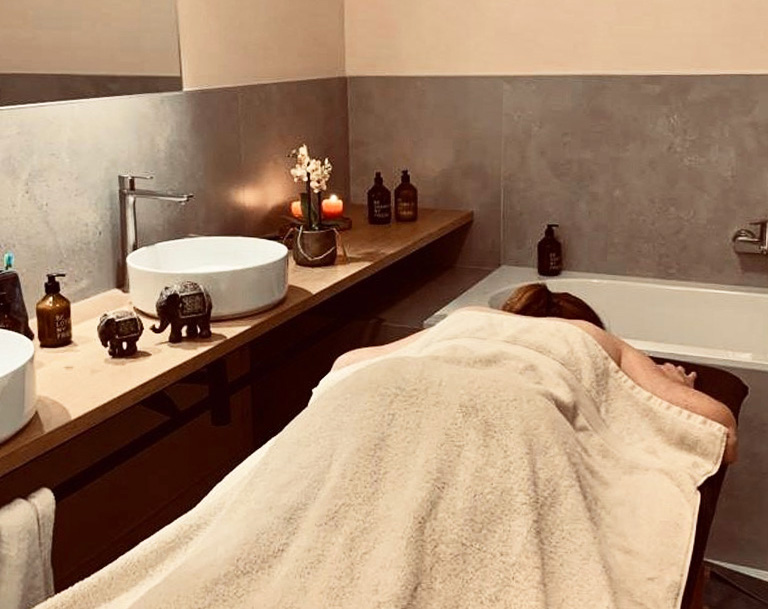 The large open-plan room on the first floor of the house comprises a stunning kitchen that's kitted out to a top-end spec, with plenty of prep space and a kitchen island with a sink, pots, pans, food processors, round-bottomed mixing bowls of all-sizes, well-sharpened knives and Mandolin cutting-blades, an induction hob, a fridge, and so on. Whatever you cook, may it be stews or pies, you can choose to serve your dishes in antique crockery or modern table-ware. Adjoining the kitchen is a pantry fitted with many shelves, where can also be found an additional fridge, a freezer and a wine-cellar.
Optional service: the experience of your own personal chef, at home.
Upon request, our chef will cook for you for an evening (for a dinner party for instance) or even the whole week.
Please be so kind as to requesting the home-catering option at the time of booking.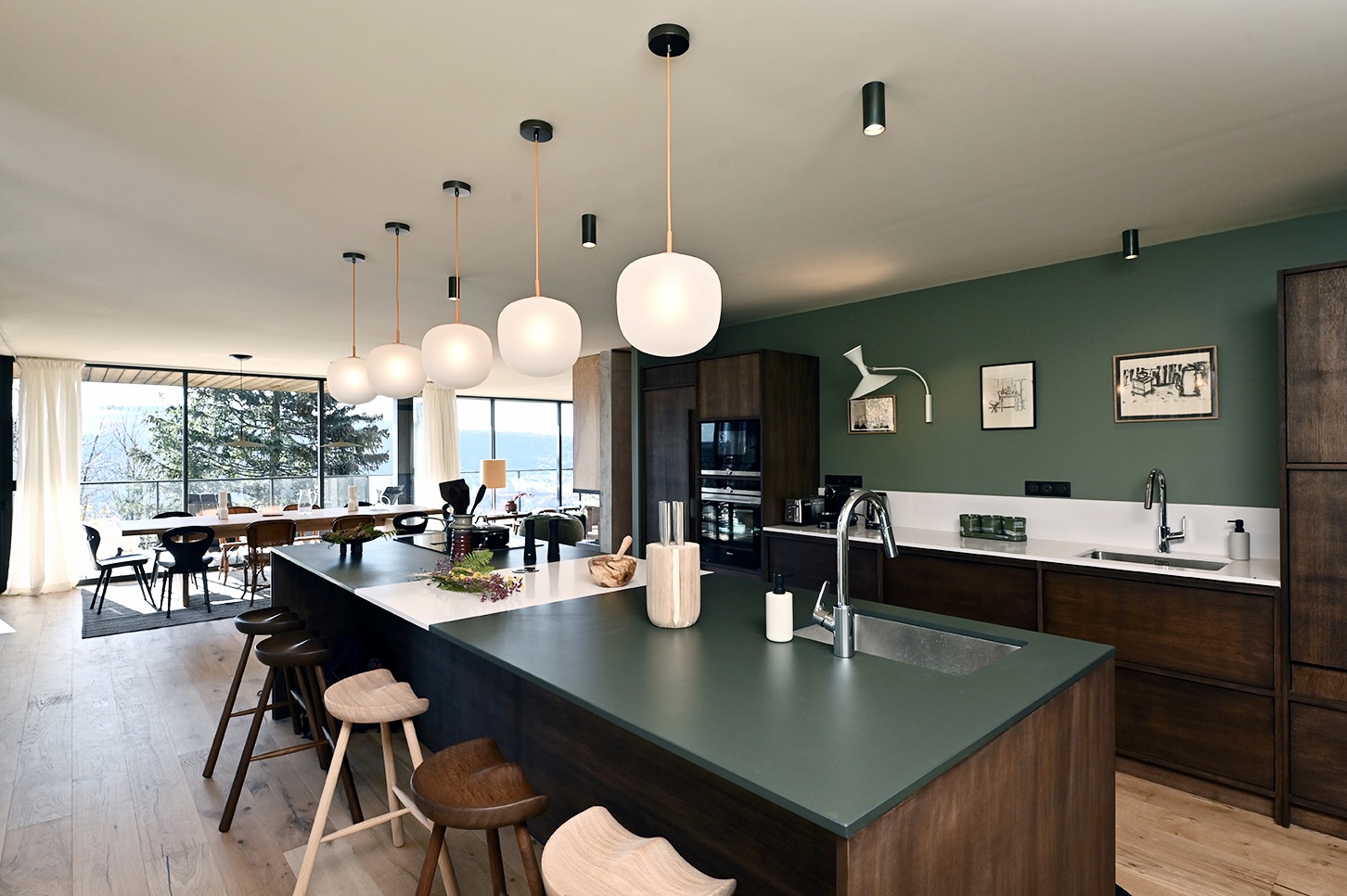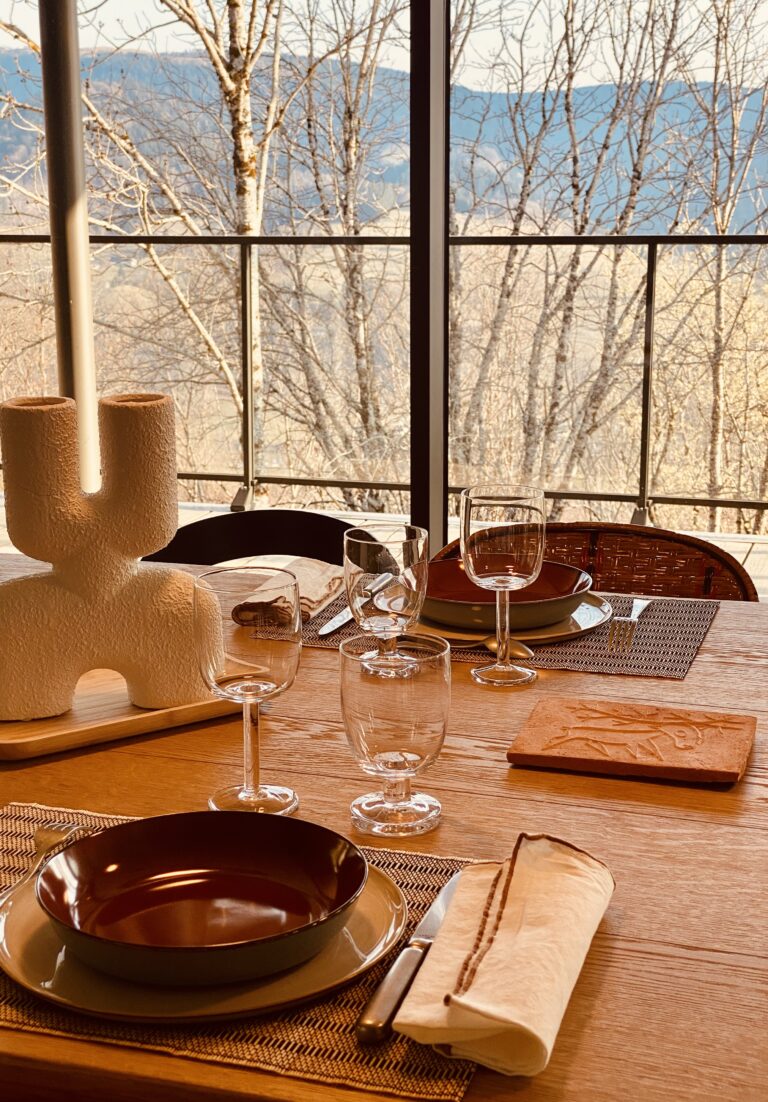 In addition, you'll find a stunning cinema room located on the ground floor, with all the necessary equipment to give you the finest cinema experience at home with 160 channels and Netflix. Teens will love it but so will you!
Enjoy comfortable and happy moments shared with friends and family.