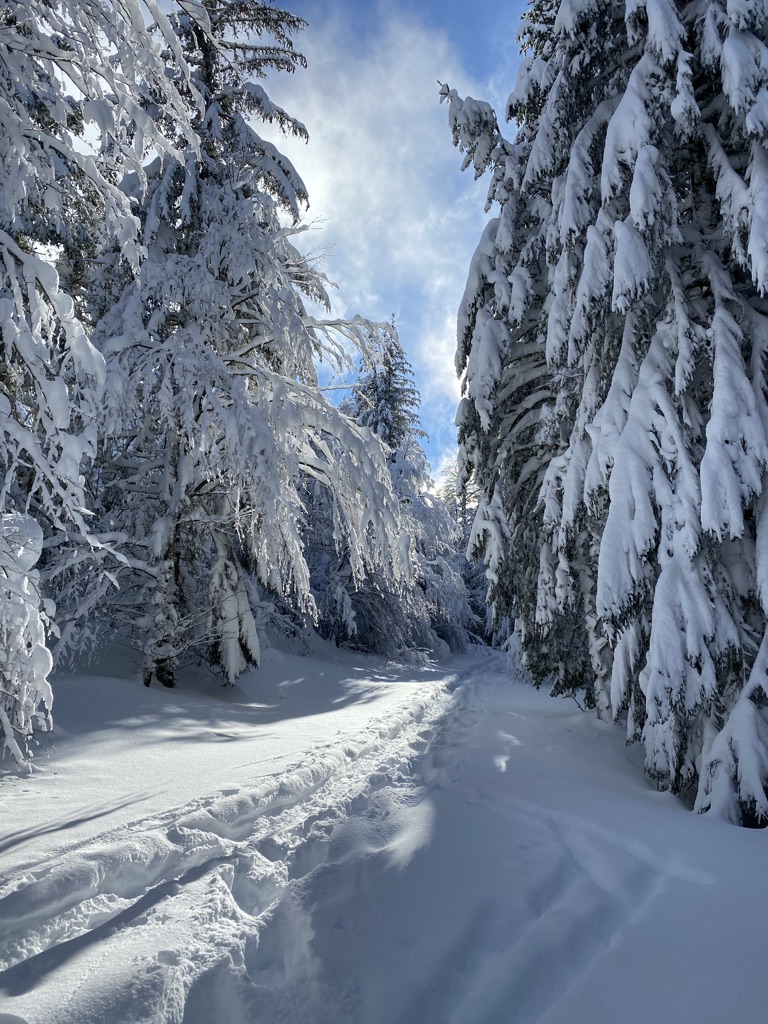 Activities around the property
Many outdoors and cultural activities are available in near-by areas.
For starters, there are lovely cross-country trails straight from the door that will take you to La Banne and to the hamlets of Murat-le-Quaire. A 15 minutes car ride will take you to the Sancy Massif and the Mont Dore Mountain, two gorgeous sites that are, above all, excellent playgrounds for hikers, mountain bike and snow enthusiasts.
What about hiking all the way to the top of Puy du Sancy (1886m), the highest volcano in Auvergne and in mainland France, or in the summertime, swimming in a crater lake or at a waterfall?
A fan of Nordic walking? Then follow the famous GR 30 path and discover the beautiful local lakes along the 9-stage walking trail, that offers mind-blowing views over the Chaîne des Puys, a site recognized as world heritage.
During the winter time, L'Avancée will place you at the heart of the ski resort of Mont Dore where you can practice all kind of snow activities like cross-country skiing (250 kilometers of slopes available), downhill skiing, snowboarding, or snowshoeing etc.
The stunning high-altitude Mont Dore golf course is a 9-hole located at the foot of the Puy de Sancy. A restaurant "La-haut" is available on site. An 18-hole course, the "Golf des Volcans" is located in Orcines.
L'Avancée is located at 8km only from the Mont Dore Thermal Bath resort and even closer (just 4 km) to La Bourboule Thermal Bath resort which is surrounded by a beautiful park, an outdoor pool, a casino etc. While under treatment there, L'Avancée will be the perfect luxury accommodation for you.
Local markets, fine's food … As a foody myself, I will share with you my all-time favourites.
Teens will also have lots to do: La Via Ferrata des Capucins where they can experience mountain climbing, Vulcania where they'll learn fun facts about volcanoes (also an amusement park with rides), a visit to Murol Castle as well as canyoning etc.